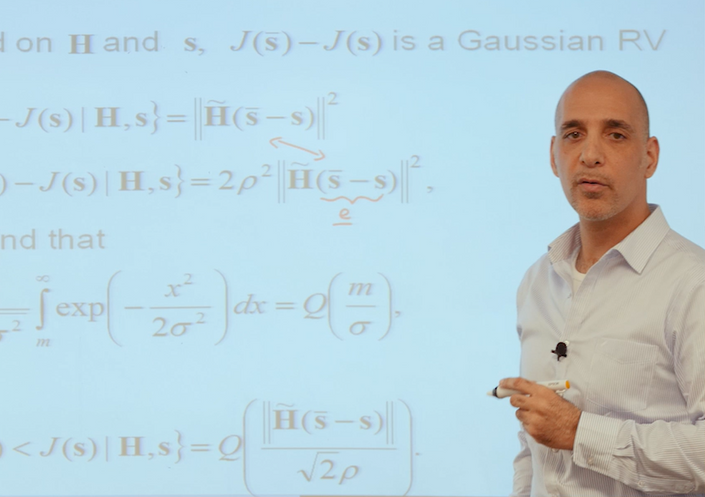 OFDM MIMO course by Dr. Doron Ezri
The best course on the technological building blocks of 5G and Wi-Fi 6!
Watch Promo
Would you like to expand your knowledge and skills in the fast-moving field of wireless communications and algorithms?
Based on years of research and training experience, this is probably the best OFDM MIMO training program available anywhere in the world.
The course is presented by Dr. Doron Ezri who is an eminent speaker and is one of the world's top wireless researchers. Using an intuitive approach, the course delivers deep knowledge of topics including different wireless channel models, SISO, MRC and MIMO systems, OFDM and OFDMA. It uses plain mathematics to deliver intuitive, clear insights and results, in contrast with the conventional approach of teaching MIMO communications using information theory.
All training materials—including the lecture, slide notes, theoretical background and practical MATLAB exercises—are provided in a clear and comprehensive style. A learning masterpiece, it is prepared by experts for engineers who wish to become wireless experts.
A certificate of completion from Interlligent RF and Microwave Solutions will be provided to all delegates who complete this course and submit the MATLAB exercises,
Target Audience:
• Algorithm engineers
• Wireless researchers
• RF experts who need to design for OFDM-MIMO
• System engineers
• Hardware and Software (MAC) engineers
Course length:
The course is 32 hours
Your Instructor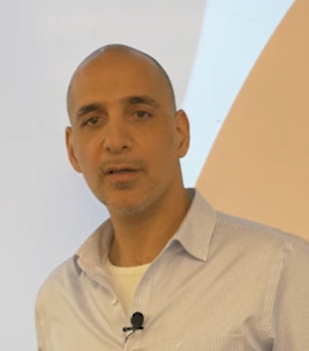 Dr. Doron Ezri is CTO Wi-Fi of Huawei's Data Communication Product Line, where he leads research in the fields of future Wi-Fi technologies (11ax/EHT and beyond), Enterprise and Residential Wi-Fi APs and Wi-Fi Chipsets (advanced PHY and MAC). Before Huawei, Dr. Ezri was CEO and Co-Founder of Greenair Wireless, a start-up company developing advanced baseband and MIMO IP Cores for Wi-Fi and LTE/A technologies. Before Greenair, Doron was CTO at Runcom Technologies a WiMAX leader and home of OFDMA technology, were he led the development of the first OFDMA-MIMO chipset in the world (WiMAX Wave 2 MS). Doron holds a BSc, MSc and PhD in Electrical Engineering from Tel Aviv University and in the last 12 years has been teaching a graduate level OFDM-MIMO course at Tel Aviv University.